~ ~ ~ ~ ~ ~ ~ ~ ~ ~ ~ ~
New Featured Designer!
 I am a self taught doll maker…  Read More
~ ~ ~ ~ ~ ~ ~ ~ ~ ~ ~ ~
Feature Designer Update
New! – Cloth Doll Course by

Jane Darin
New Pattern Making Techniques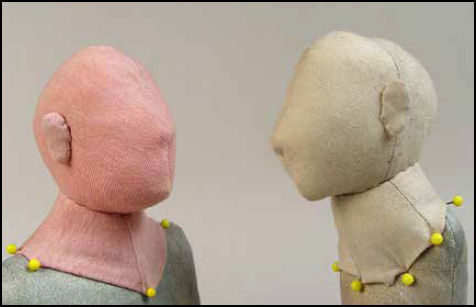 In this course you will…
• Make a three-dimensional clay model to use to create a head and a separate neck and ear pattern.
• Learn to create patterns that can be reused over and over again.
• Create in scale three dimensional cloth head, neck and ear patterns in knit and woven fabrics.
• Learn stuffing techniques to get the best three-dimensional head, neck and ear shapes.
• and More…

Also Available – Work at your own Pace
Course Series 1
The 5 courses in Series 1 are ultimate reference guides for both new
and experienced cloth doll makers.
Website Updates – New or Updated Links
GCardyDesigns 
Unique selection of cloth doll patterns including silkscreened faces.
Doll Makers Muse
Original Doll Patterns & Specialized Tutorials
Click HERE for All Etsy Links @ ClothDollConnection.com
and to add your own cloth doll related Etsy Shop.

Event Announcement
Madison, WI. Doll Show
March 28, 2020
Madison Area Doll Club 49th Annual Doll Show & Sale.
Sat. March 28th, 2020, 9:00 AM to 3:00 PM.
Alliant Energy Center, 1919 Alliant Energy Way, Madison WI 53713.
Admission $5 ~ 12 and under free with adult  New!
Early Bird Admission at 8:00 AM $15.  Parking $7 per vehicle.
Contacts:
Vicki  – dollcoll (at) charter.net
Nancy  – nancyawolf (at) gmail.com
Click HERE for Events @ ClothDollConnection.com
and to add your own event.
Clubs
Australia
Gumnut Dollies Newcastle
We are a friendly group who meet on the second Saturday of the month at the Guide Hall in Thomas Street, Hamilton (a suburb of Newcastle, NSW) from 10 am until 2pm.
We have a shared/pot luck lunch, show and tell, mini workshops and challenges.  Once a year we aim to have a visiting doll artist workshop over two days on a weekend.
This page is out of date and needs doll clubs to email us updated information!
Cloth Doll Connection Sponsor…
Cloth Doll Connection's Mailing List!
Want to be in the know? Here's How…
The Cloth Doll Connection provides newsflashes regarding new Information on the site (ie Online Classes, Designers, Showcase and other.)
You will receive a "Confirm your subscription to the CLOTH DOLL CONNECTION" email which will include a link to verify your subscription at which time you will receive a Welcome email.

Your email address will never
be shared or sold.
Enjoy….
Cloth Doll Connection
www.clothdollconnection.com
Your online provider of
Cloth Doll Products, Sources, Designers, Events, Free Patterns, Online Classes, Blogs, AND