Cloth Doll Connection
~ ~ ~ ~ ~ ~ ~ ~ ~ ~ ~ ~
Event Announcement!

Artistic Figures in Cloth & Clay (AFICC)
April 25-28, 2019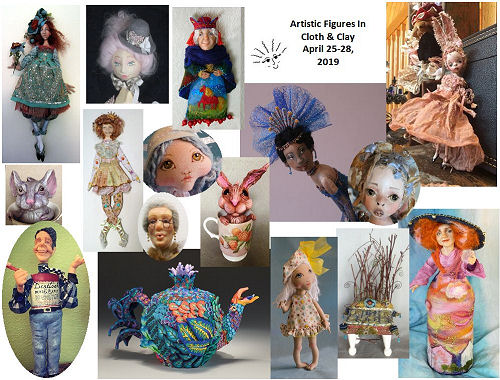 Dates: April 25-28, 2019 ~ Location: Columbus, Ohio
Artistic Figures in Cloth & Clay (AFICC) 
Join us for the best times of your life! There are 23 workshops.
For more information go to…
http://www.CyndysDolls.com
or send for a brochure via Mail $5.00 to
AFICC/Cyndy's Dolls, LLC, P.O. Box 44244, Columbus Ohio.
Cloth Doll Connection Sponsor…
All Susan Barmore's Beloved Classes 
Now Available as Instant Downloads!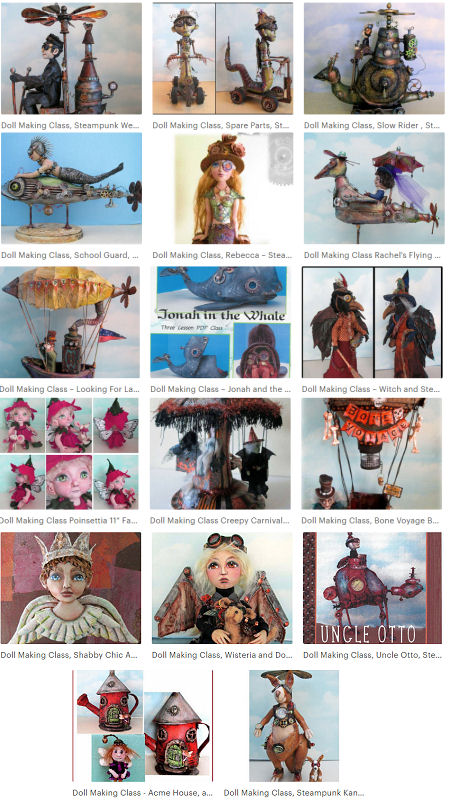 All 17 Classes Now Available on Etsy for Download!
Cloth Doll Connection's Mailing List!
Want to be in the know? Here's How…
The Cloth Doll Connection provides newsflashes regarding new Information on the site (ie Online Classes, Designers, Showcase and other.)
You will receive a "Confirm your subscription to the CLOTH DOLL CONNECTION" email which will include a link to verify your subscription at which time you will receive a Welcome email.
Your email address will never 
be shared or sold.
Enjoy….
Cloth Doll Connection
www.clothdollconnection.com 
Your online provider of
Cloth Doll Products, Sources, Designers, Events, Free Patterns, Online Classes, Blogs, AND"Get Classified"