~ ~ ~ ~ ~ ~ ~ ~ ~ ~ ~ ~
Events!
---

Windy City Doll Workshops
September 2020 
For more Information go to…
www.windycitydollworkshops.com
There are still things that will be added, but the classes are listed, so you can go in and see if there is anything that strikes your fancy.
If you were with us  in 2018, You already know that our theme for this year, is "Down the Rabbit Hole."  That means, anything that Alice saw in Wonderland, is good to go!
Here are Class highlights:
Class #1…
Alice, by Angela Jarecki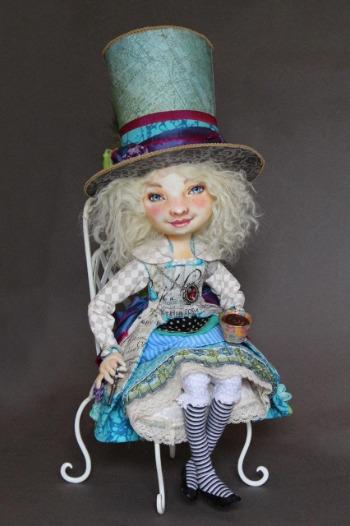 Angela is an amazing cloth, and mixed media, doll maker.
Her classes are fun and informative, and you go home with a wonderful doll!
Class # 2…
The Queen of Hearts, a 3/4 bust, pedestal figure, by Karen Baker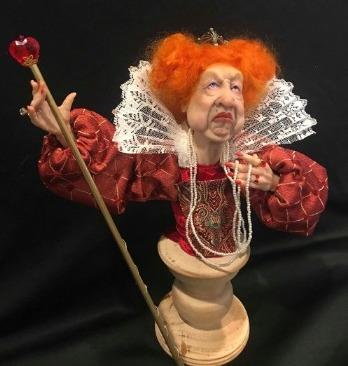 Karen, is a fantastic artist and sculptor, specializing in Polymer clays.
Her attention to detail is wonderful, and she teaches an easy approach to sculpting.    You will learn a huge amount of techniques, and will laugh, constantly.
Class #3…
The White Rabbit, by Nancy Gawron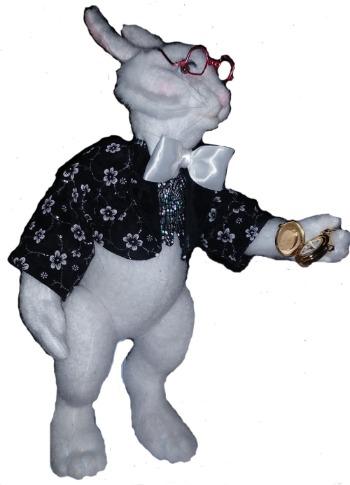 Nancy makes "critters".    Her Rabbit is an easy to make stuffed animal.
His construction is similar to teddy bears, with disk jointed arms. legs & head.
You will make a tailed, waist coat and vest, so the Rabbit will be ready for the Queen's tournament.
Please, stop by the web site, and check us out!
We are now open for registration.
www.windycitydollworkshops.com
See you in September!
Love, Nancy & the Windy City Crew
Feature Designer Update
Needle Sculpting Course Series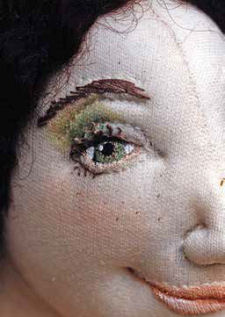 Needle Sculpting
Course Series
by Jane Darin!
This is a 4 class series:
Facial Structure, Proportions & Expression,
Needle Sculpt for Shadows & Highlights (Part 1 and 2), and
Making Needle Sculpting Decisions Putting It Together

Click HERE For More Info and to Register!

Also Available – Work at your own Pace
Course Series 1
The 5 courses in Series 1 are ultimate reference guides for both new
and experienced cloth doll makers.
New Pattern Making Techniques 
A 3 Chapter Course
Website Updates
Please send us your Cloth Doll Links/Information!
Websites,
Etsy Shops.
Clubs,
Facebook Pages,
and 

Events!
Cloth Doll Connection Sponsor…
Cloth Doll Connection's Mailing List!
Want to be in the know? Here's How…
The Cloth Doll Connection provides newsflashes regarding new Information on the site (ie Online Classes, Designers, Showcase and other.)
You will receive a "Confirm your subscription to the CLOTH DOLL CONNECTION" email which will include a link to verify your subscription at which time you will receive a Welcome email.
Your email address will never
be shared or sold.
Enjoy….
Cloth Doll Connection
www.clothdollconnection.com
Your online provider of
Cloth Doll Products, Sources, Designers, Events, Free Patterns, Online Classes, Blogs, AND More!